AN-SAN CARISMA S AUTOMATIC KEY CUTTING MACHINE
The departure and return times of the systems used in the automatic key duplicating device are generally similar. From this working principle, the copying solver is under the workload of the tool, in this case, it causes both the rapid wear of the cutting equipment and the rapid processing of the key surface.
Thanks to the Speed ​​Control System feature developed by the Ansan R&D team for automatic machines, the departure / return speeds have been programmed separately.
In this case, it gives faster results than key cutting machines in its class.
Carisma, whose key duplicating time is 35 seconds, is used to copy 25 seconds of this time and return 10 seconds.
The most important feature of An-San Carisma series is its working clamping system. Circular clamping systems add the difference between the low password and high password in the password of the cylinders, while the key is copied, as well as the angle loss and the error rate as of the working systems.
Thanks to the developed working system, even if the copied key is not original, no matter how many keys are made from copy to copy, the error rate in the duplicated key is zero as the cutter and follower center always moves in the center of the key copied with the raw key.
Electronic Control Unit is an electronic hardware developed by Ansan R&D team for products. The microprocessor on the machine not only provides the functions and control of all the disruptions, but also records the entire process on the machine. This provides security against all kinds of malfunctions and also informs service situations such as dulling of the cutting tool, maintenance time, both visually and audibly.
AN-SAN CARİZMA;
* The digital website is presented to the user on a daily and generally turnkey basis.
* The tracking digital panel required for daily monitoring is an optional device. A separate purchase is required for this device.
COPY GROUP
Technicial Specifications

| | | |
| --- | --- | --- |
| Engine power | : | 180 w |
| Engine Speed | : | |
| Number of engines | : | 2 |
| Voltage * | : | 220 V |
| Frequency * | : | 50 Hz |
| Consumption | : | 0,18 Kw |
| Recycled Materials | : | ✓ |
| Max. Electrical Safety | : | ✓ |
| CE | : | ✓ |
| Product size | Most | : | 32cm |
| Product size | Boy | : | 45cm |
| Product size | Height | : | 30cm |
| Packaging | Most | : | 38cm |
| Packaging | Size | : | 58cm |
| Packaging | Height | : | 45cm |
| Heavy Net | : | 22kg |
| Gross Weight | : | 25kg |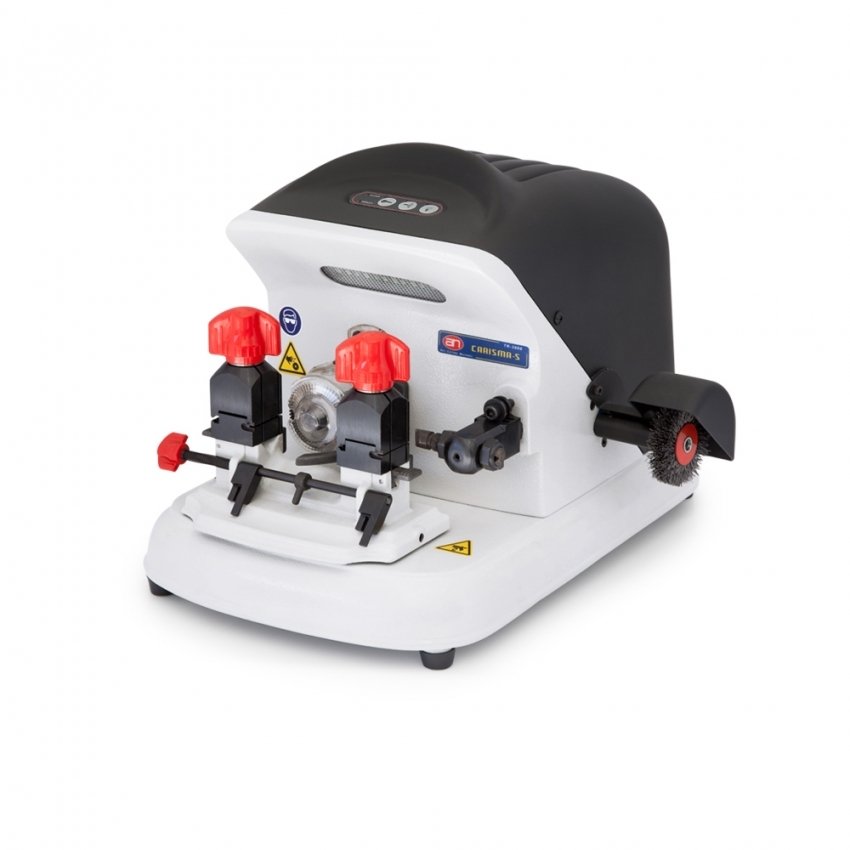 Stock Code : ANSAN005