Especially in Deutz vehicles, which are widely sold in our country with strong engine structure and torque option, adblue failures are seen very often.
Adblue failures of these vehicles, which are used in heavy and heavy 􀃶eld conditions, cause a lot of materiality and time loss.
After the Deutz Euro6 adblue emulator is mounted on the vehicle, it will override this fault and will not interfere with the use of the vehicle.
Deutz Euro 6 AdBlue Advantages:
Prevents Adblue Failure in the vehicle.

You don't needAdblue fuel.

You will

not receiveAdblue Error -Prevents loss of power in the engine.

You can use the Deutz adblue absorber in all work machines, trucks and 􀃶eld vehicles with Deutz motor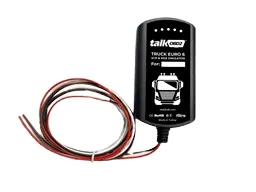 Customers who bought this item also bought