MAN EURO6 ADBLUE EMULATOR
With the Man euro6 adblue emulator , you can override the adblue systems of all euro5 and euro6 MAN vehicles and disable the faulty systems.
Thanks to the Man AdBlue emulator, vehicles do not fall off traction and do not light a malfunction lamp.
The connection of the Man Euro6 adblue emulator is very simple.
All MAN models with Adblue System.
Attention! The use of the Adblue cancellation emulator device is illegal in some countries, especially in the European Union countries. The use of this device will result in high exhaust gas emissions. After you start to use the Adblue cancellation emulator, your vehicle will not comply with Euro4, Euro5 and Euro6 standards. Our device is intended for countries where there are no laws requiring compliance with Euro 4/5/6 ecological standards. The Adblue removal emulator stops the DEF fluid flow in the SCR catalyst. The Adblue Cancellation Emulator is designed to be used temporarily in countries where Euro 4/5/6 standards are not mandatory and accordingly, it is not possible to supply this liquid or until the malfunctions arising from the AdBlue system are eliminated. Buying this device is a purely personal decision. Our company is not responsible for all legal problems that may arise due to your decision.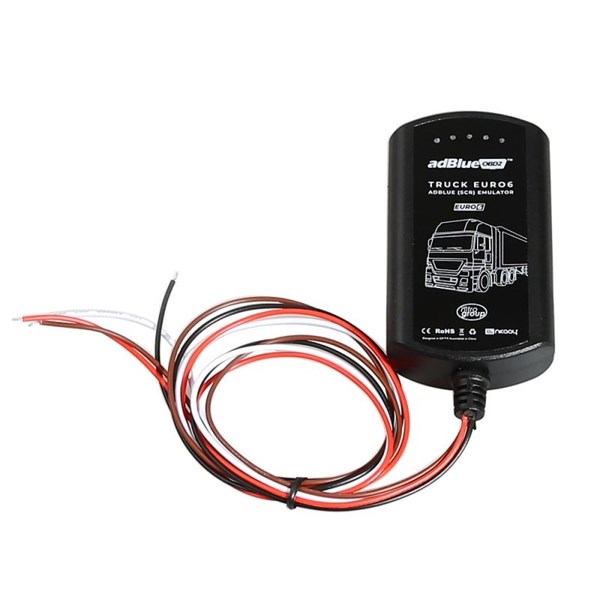 Man Euro6 Adblue Emülatör
Sigorta kutusu ile bağlantı yapmanız gerekmektedir. Sitemizde yer alan emülatörlerin tamamında fiyat bölümünün altında bağlantı şemaları mevcuttur.