AN EURO6 ADBLUE EMULATOR
With the Man euro 6 adblue emulator , you can override the adblue systems of all euro 5 and euro 6 MAN vehicles and disable the faulty systems.
Thanks to the Man AdBlue emulator, vehicles do not fall off traction and do not light a malfunction lamp.
The connection of the Man Euro 6 adblue emulator is very simple.
All MAN models with Adblue System.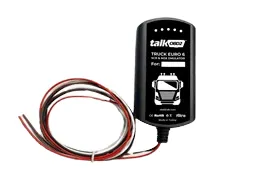 Man Euro6 Adblue Emülatör
Sigorta kutusu ile bağlantı yapmanız gerekmektedir. Sitemizde yer alan emülatörlerin tamamında fiyat bölümünün altında bağlantı şemaları mevcuttur.
Customers who bought this item also bought