Volvo Euro6 Adblue Emulator
AdBlue malfunctions are constantly experienced in Volvo Euro6 vehicles , which we frequently encounter in excavation and construction sites .
With the Volvo Euro6 AdBlue emulator, which we designed to override these faults, your vehicle will both get rid of the AdBlue failure and the traction problem will be eliminated. With this emulator, which is very simple to install, you can eliminate all the problems experienced in AdBlue.
Volvo Euro 6 AdBlue Advantages;
Prevents Adblue Failure in the vehicle. Fault lamp does not light.

You do not need Adblue fuel.

You will not get an Adblue error.

It prevents power loss in the engine.
Models you can use the Volvo Emulator;
Euro6 Volvo FMX Series

Euro6 Volvo FH Series

Euro6 Volvo FM Series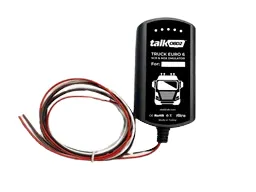 Customers who bought this item also bought