It supports all vehicles produced since 1996. It can provide service to more than 80 brand models.
Some of the processes we can do with Autel products are as follows;
- Fault code reading and deletion
- Adaptation, Calibration

- Online update

- TPMS (Tire pressure sensor) identification, reset

- View live measurement values

- DPF Regeneration

- Butterfly valve reset

- Reset steering angle sensor

- Dashboard editing

- Door and sunroof adjustment

- Change vehicle language

-Headlight adjustment

- Oil reset

- Injector coding

- Change the tire size

- Gearbox adaptation

- Airbag reset

- Brake puller

- Maxisys Pro and Elite models perform operations with ECU program.

Autel diagnostic tools are very simple to use. It is a professional diagnostic tool. It is a self-touch screen product. It has a battery life of up to 8 hours. It supports up to 230 meters with its Wifii feature.
AUTEL MaxiTPMS series Diagnostic devices
The main purpose of Autel MaxiTPMS devices is tire pressure sensor identification and resetting. With the Autel Tire pressure sensor device, you can perform TPMS operations in 75 different vehicle brands in a full way. In addition, with these devices, you can professionally perform TPMS operations, as well as fault detection and service reset operations in all supported brands.
AUTEL MX Tire Pressure Sensor
Autel MX Tire pressure sensor is a universal tire pressure sensor that you can use in all vehicles. It is compatible with every vehicle. Tire pressure sensors produced by Autel company support all vehicle brands, not for a single vehicle, unlike other tire pressure sensors on the market.

Autel MX Tire is a programmable tire pressure sensor. After completing the installation of the vehicle, it will be sufficient to introduce the tire pressure sensor.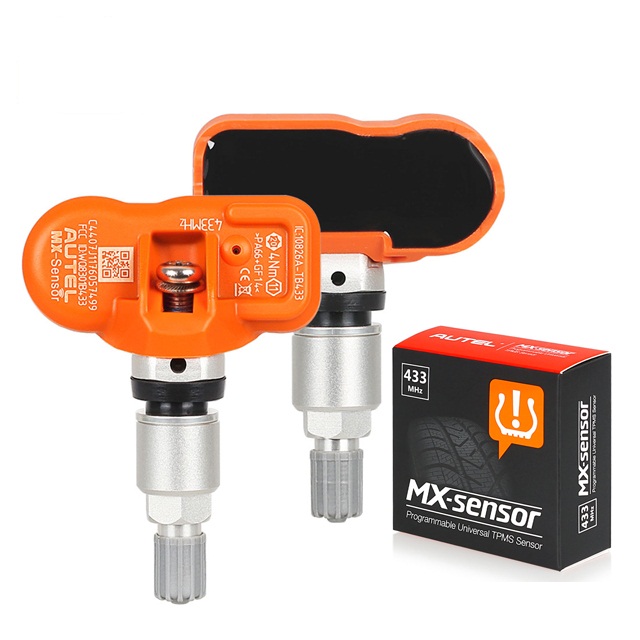 Specifications;
- The signal is quite successful in terms of durability and functionality.
- It is a durable product that is successful in all weather conditions.

- It is a high precision tire pressure sensor

- Aluminum body is changeable.

- 0-35 degree angle can be adjusted in all tires.

- It also provides fast and simple mounting on tires.

Autel products in Turkey official distributor of IT within Nitro our esteemed client invites you to step into professionalism.