The TPMS Sensor controls the system when the vehicle is at an average speed of 30 km, if the pressure in the system is too low, a warning lamp lights up on the dashboard of the vehicle. After this warning, you need to take your vehicle to a service or a car tire shop. After the intervention in the service, the tire should be restored to its original position by blowing air into the tire. If the tire pressure failure warning continues to light on the display after these actions are taken, you can delete this warning with a diagnostic device.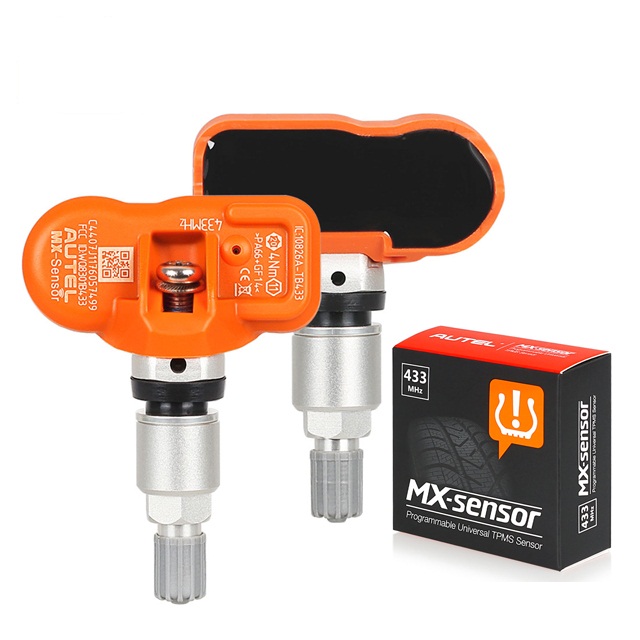 TPMS Tire Pressure Monitoring System, namely Tire pressure monitoring system, is the tire pressure control system used in vehicles manufactured after 2014. It consists of electronic sensors and valves. It is obliged to send the data it receives through the tire system to the vehicle ECU.
How to Program the Tire Pressure Sensor TPMS?
TPMS sensors in our vehicles must be replaced with new ones when they reach the end of their life or break down. In such cases, services and tire manufacturers make the change of tire pressure sensor. After the tire pressure sensor has been replaced, it must be stored in your car's electronic memory (ECU). This process is called tire pressure sensor adaptation. If the identification process is not done after the tire pressure sensor has been replaced, the sensor will not be activated and will lose its functionality.
After replacing the tire pressure sensor (TPMS), pairing must be done. This process is carried out by means of RF-ID signals and Tire Pressure Sensor coding devices inside the sensor. With the Autel Tire Pressure Sensor coding devices we supply, you can easily perform TPMS coding processes.
Our company is engaged in the Tire Pressure Systems, the world leader Turkey distributor of AUTEL company. You can supply tire pressure sensors and tire pressure sensor coding devices by our company.