XP400 PRO Key and Chip Programmer
Compatible with IM508 and IM608, XP400 Pro key and chip programmer is a device that can easily perform key reading, writing and more of vehicles.
XP400Pro enables programming of infrared switches for Mercedes vehicles and IC Chip switches for the latest Hyundai KIA vehicles.
XP400 also performs EEPROM data functions required for European vehicles.
XP400Pro, 3.000 Plus Chip Type Data read and write operations first (including EEPROM, motor ECU, MCU, IMMO ECU).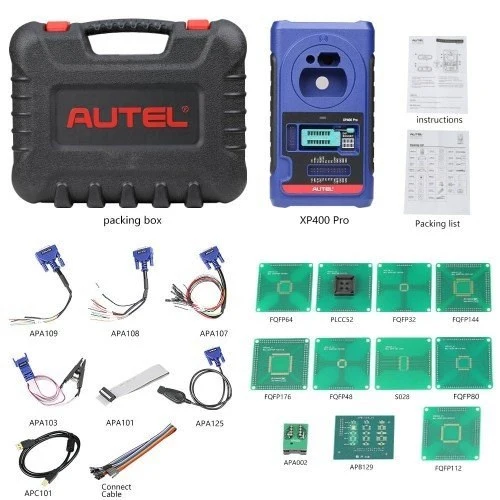 AUT008