AN-SAN JUNIOR NAIL KEY CUTTING MACHINE
The important feature of the Tibbe key model for copying is that it produces the copied key in its original size.
Tibbe keys wear out quickly due to their structure, so it increases the error rate in keys in return for copying the original key.
In the Junior model, key duplicating is done not on the original key, but with the code system in the machine.
In this way, the error rate in duplicating the key under the transaction is minimized to almost none.
Ansan R & D high quality Ho.Wo. system is used in Junior model.
This system is an option to work with high precision ball bearing ball used in X and Y axis movements on the machine.
Another important feature of Ansan Junior Key Cutting Device is Motion Sensitive Operation. Thanks to this feature, it is safe for the motor to operate only during the key cutting process, as well as significant energy savings for the message.
Junior model switching device is very useful both in its way of connecting the key and its practical use compared to its competitors in the market.
The unneeded system of the original key passes over the original key as well as saving time.
Copy Group

Technicial Specifications:
| | | |
| --- | --- | --- |
| Engine Power | : | 150 w |
| Engine Speed | : | 2800 d/d |
| Number of Engines | : | 1 |
| Voltage* | : | 220 V |
| Frequency* | : | 50 Hz |
| Consumption | : | 0,15 Kw |
| Recycled Materials | : | ✓ |
| Max. Electrical Safety | : | ✓ |
| CE | : | ✓ |
| Product size | Most | : | 22cm |
| Product size | Size | : | 36cm |
| Product size | Height | : | 21cm |
| Packaging | Most | : | 30cm |
| Packaging | Size | : | 44cm |
| Packaging | Most | : | 27cm |
| Heavy Net | : | 15kg |
| Heavy Gross | : | 17kg |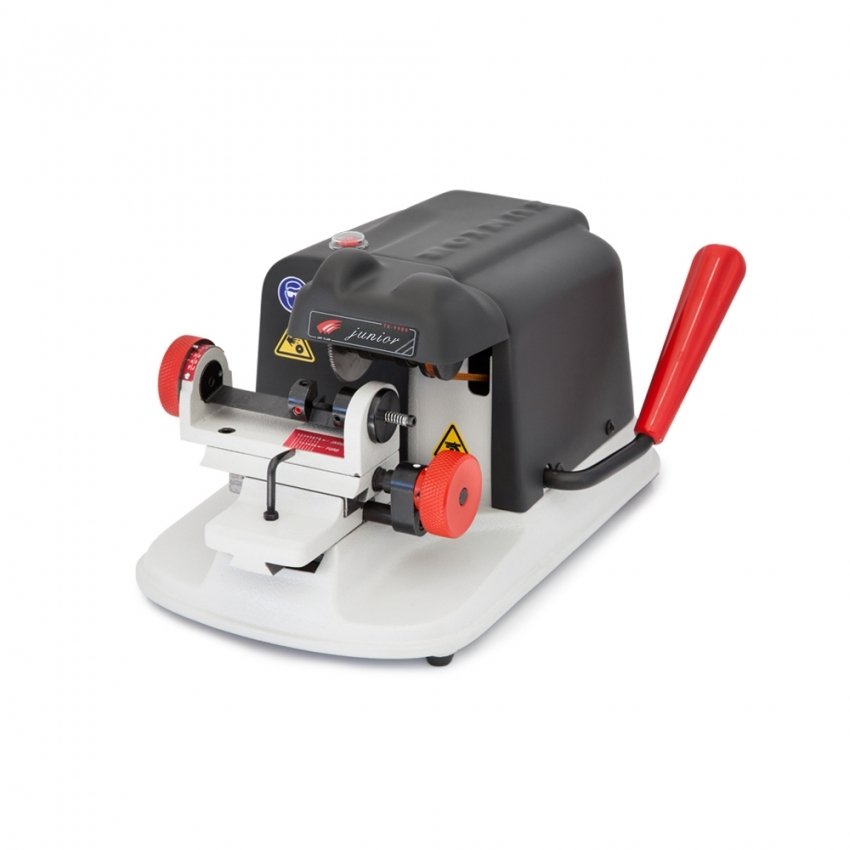 Stock Code : ANSAN011