What is an Air Conditioning Compressor?
An air conditioning compressor is the part that compresses and pressurizes the air conditioning gas.
It takes its motion from the engine with a crank pulley and a belt. The compressor increases the pressure of the refrigerant. Meanwhile, the coolant temperature also increases. The oil dissolved in the refrigerant provides lubrication of the compressor.

A / C Compressor Failure

If the A / C compressor does not engage, the compressor clutch may be defective, the electrical socket connections and wiring of the clutch should be checked.
In addition, the air conditioning gas in the system may have run out or decreased, if the gas pressure sensor detects low pressure, the air conditioning control unit may stop the system.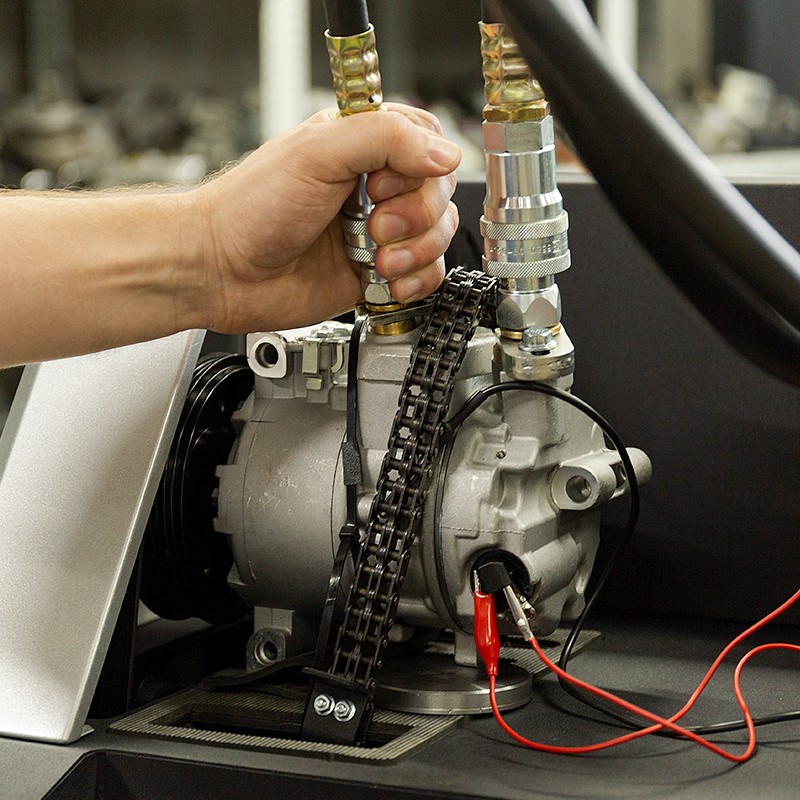 How to Repair A / C Compressor Failure?
Thanks to the MS111 device manufactured by MSG, you will be able to perform air conditioning compressor repairs quickly, reliably and easily.
This unit is designed to test AC compressors of a wide variety of vehicles that you will find additionally. The main advantages of the equipment are:
Simulation of real operation in a car
Detection of mechanical (impact, vibration) and visual malfunctions (feeding and suction pressure)
Having an option to track test results in real time
Load control in a tested unit
Electromagnetic valve control from 0 to 100%
Software update possibility
Easy to use operation
Quick test procedure
Long-lasting service.
The test bench can check any AC compressor running on refrigeran R134a.
This device is capable of meeting the needs of today's services.

For detailed information, you can contact us on our website;
Please call us for detailed information;
0850 375 02 30